Mount Toroyama is an island found in Spiritfarer.
Chests
[
]
Maps
[
]
Notes:
Arrows indicate one-way passages.
Dashed lines indicate hidden passages. (Hidden passages are marked by ropes going into the wall.)
Green lines indicate an air draft.
Numbers refer to chests, as described in the Chests section above.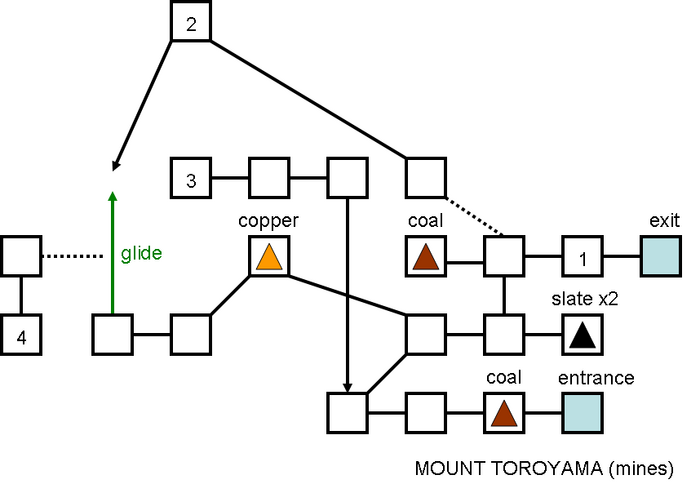 Encountered fairly early on in Spiritfarer's story, Alice can be found on Mount Toroyama, located at -93 x, 34 y. To get her to join your crew though, you'll need to jump through a few hoops first. Upon reaching the mountain, you'll find her in need of help corralling a sheep back into its pen.